Patient Reviews
Injured at Work, Healed at Advanced Care Chiropractic and Wellness Center
I fell last January at my work and went to Dr. Tyson by the grace of God. Of all the chiropractors, he was suggested to me by the emergency doc. What a blessing!!! I could hardly walk by the time I got to him. I was suffering from horrible left hip pain which affected my whole body and mind!
It took a couple of months but with, maintenance monthly and exercises on my own, I am well. It's the best care and one learns how to take care of one's self…which is Key!!!
My degree is in rehabilitation and I have seen many many unsuccessful surgeries and drug addictions to painkillers. Our bodies are like any running machine…we need tune-ups to stay healthy!
-Daphne
No More Trips to the ER for Sciatica Pain!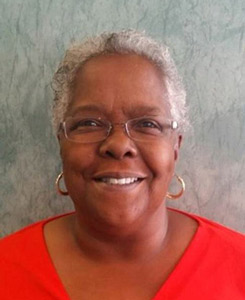 In February 2014, an internet search led me to my initial visit at Advanced Care Chiropractic and Wellness Center. I went to Advanced Care Chiropractic because I was fed up with frequent visits to the emergency room for sciatica pain. Dr. Tyson and Sue were unbelievable!
Upon arrival, Sue warmly greeted me, offered literature on what I should expect from Advanced Care Chiropractic, and answered all my questions. It quickly became apparent that patient understanding of chiropractic practice was critical.
After evaluation, Dr. Tyson, conducted an informative session to ensure that I understood my condition and treatment options. The benefits of several options were explained.
Dr. Tyson prescribed inferential therapy, adjustments, and inter-segmental traction for me. After the first session, I noticed immediate relief from upper back, lower back, and sciatica. Since then, he has added exercises, massage therapy, and a heel lift that I now wear in shoe. With or without the heel lift, I am wearing shoes that I had put in the back of the closet because they caused back and hip pain. Even when I wear sandals (without the heel lift), I remain pain free. My overall quality of life is greatly improved!
Dr. Tyson and Sue restored my faith in chiropractic care. They are genuinely concerned for patient wellness and the concern is demonstrated in everything from scheduling (not over-scheduling) appointments to the hands on care. Advanced Care Chiropractic and Wellness Center is one of the best health care decisions I have ever made!  -Mary P.
Finally Pain Free
After years of suffering from neck pain and low back pain, I made an appointment with Advanced Care Chiropractic. I was tired of others doctors telling me it was muscular. Dr. Tyson taught me that if the structure of the bones were not aligned, then the problem would persist. I have never felt better!
I went through his recommended treatment plan and I can now live my life absolutely pain free! The care I received from everybody at Advanced Care was exceptional.
-Lynn

Chiropractic Adjustments During Pregnancy Made a Big Difference
"Being pregnant with twins really took a toll on my body much earlier on in my pregnancy than a woman carrying just one baby. My hips and lower back were constant sources of pain and discomfort. Toss in the growing stiffness when I was put on bed rest and I was one aching Momma-to-be.
Thanks to Dr. Tyson's specific pregnancy adjustments and care, I was able to make it through the pregnancy with less pain and pregnancy symptoms compared to my other pregnant friends. I would definitely recommend Dr. Tyson's chiropractic treatments during pregnancy as it was a real life saver for me!"
-Amanda Y.

Professional, Knowledgeable and Friendly
Dr. Tyson along with his staff are very professional, knowledgeable and friendly. The office is clean and decorated professionally.
-Camille L
No Longer a Skeptic!
I was very skeptical about Chiropractic at first, but Dr. Tyson alleviated my concerns with his technical explanations, literature and pictures. He took the time to explain to me my condition unlike a lot of the doctors that I have been to in the past. Dr. Tyson also showed before and after x-rays of patients suffering with the same condition I had.
My lower back spasms, which are debilitating have stopped after Dr. Tyson's treatments. He is also correcting my neck with CBP traction. There has been drastic improvement noticed by my family and friends. Advanced Care is such a pleasant place to go with friendly faces and caring people!
-Holly P.
When Other Chiropractors Can't Help, Dr. Tyson Can…
I've been trying for almost 4 months to share my thoughts on everything that has happened with my back, but haven't until now, because I've been trying so hard to put it out of my mind.
About a year ago I hurt my lower back getting off of my sofa. I knew I hurt it pretty bad, but just like all the other times I thought it would be better in a few weeks. But instead of getting better it just got worse. I was going to another local chiropractor and to a pain specialist. The other chiropractor said he couldn't do any more for me and said to let the pain specialist take over. The pain specialist doctor started a series of facet block shots in my lower back. Read more»
It was after the shots, that things really started to get worse.
I was in pain all day long and couldn't sit at all
, which meant I couldn't drive. If I needed to go somewhere I had to lie down in the back of the car and have my wife drive. At night I couldn't sleep on my back or on my right side, which meant I could only stay on my left side all night.
The worse I got the more medication the pain doctor recommended. I had bad reactions from all the medication I took. Even while I was taking the medication, it was doing no good. The anti-inflammatory pills I was taking almost ruined my stomach. After I stopped taking it, I had to take more medication to try and fix the damage to my stomach. All this time my back was getting worse. My mental condition was even worse. I was so bad that I couldn't even talk to my kids or grandkids.
After going through this pain for almost 8 months, I thought I was going to have to live with this for the rest of my life. One night my wife had some people over to our house for Bible Study. One of the ladies attending was also having problems and told me the good things that had happened to her while seeing a local chiropractor by the name of Dr. Shawn Tyson. She said he has the latest equipment to treat back pain like I was having.
I made an appointment the next day and the following day went in for consultation and x-rays. That very day I started Chiropractic BioPhysics. I was barely able to walk into his office that day and was just trusting that he was doing what was best for me. After almost a year of constant pain, I was willing to try anything. Within a week I was able to sit and drive myself to the office for my treatments.
I have been seeing Dr Tyson for almost five months now and I'm almost back to normal. I would have to say I'm about 99% better, thanks to the treatment from Dr. Tyson and his staff. Besides the excellent treatment I have been receiving, the best part about seeing Dr. Tyson is that we always talk about how I'm doing. If something is not working, he will immediately change to something that will work better. I really believe that Dr. Tyson has the very best and latest chiropractic techniques and equipment, and would highly recommend him to all my friends.
-Steve S.

Professional Help by People Who Care
My experience at Advanced Care Chiropractic has been wonderful. Dr Tyson has helped my neck and back pain immensely. My massages with Ashley have been very therapeutic, and Its a pleasure to walk in and have Sue warmly greet me with a friendly smile.
If you have pain and want professional help by people who care about you, make an appointment
-Patrick

Grateful The Pain Was Relieved
Very impressed with visit and grateful that pain was relieved and I was instructed re: ice pack applications and belt/brace etc. Looking forward to my next appointment.
-Raphael C
Not Just Pain Free – I've Never Felt Better!
Under Dr. Tyson's care at Advanced Care Chiropractic and Wellness Center, my treatments have been successful. I am now able to get out of bed without any pain in the mornings. I am happy to say that I am now very mobile and I can even dance again.
I highly recommend Dr. Tyson, and tell you to definitely consider Advanced Care Chiropractic and Wellness Center for all your Chiropractic needs. I've never felt so good in my life, and I am looking forward to continuing my care with them to keep me active, and pain free.
-Wayne W.
MD's Pumped Me Full of Meds, but Dr. Tyson Actually Corrected the Problem!
I am so thankful to the folks at Advanced Care Chiropractic! I was in so much pain and had been to the MD's for them to only pump me full of pain killers and muscle relaxants. It was not the answer as it only masked the pain but the problem was still there.
Dr. Tyson taught me how together we could correct the problem and live a quality of life. I am so grateful for him and his staff. It has been an amazing experience and I would highly recommend Advanced Care Chiropractic and Wellness Center to anyone looking to be truly healthy.
-Janet R.
---
Advanced Care Chiropractic and Wellness Center Reviews | (804) 745-8745