Finding the True Cause of Your Pain | Chiropractor Midlothian
Welcome to Advanced Care Chiropractic and Wellness Center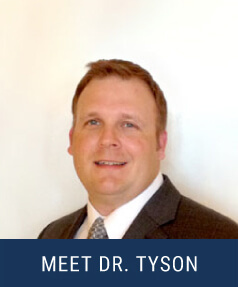 "Our goal is not simply to make you feel better," says Midlothian chiropractor, Dr. Shawn Tyson. "It's to provide you with the most up to date care available and actually make a long term change for the betterment of your health and wellbeing."
At Advanced Care Chiropractic and Wellness Center our goal is to treat the root cause of your problems and pain – not just your symptoms. This is the only way to achieve complete healing, see relief, and move toward true wellness.
We have helped thousands of people just like you, eliminate their pain and regain their youth and vitality!
Here For All Your Needs
Chiropractic is not just about pain relief; it's also about wellness care. Many new patients visit us because they've learned that chiropractic care is an important part of staying healthy – they recognize the value in keeping their spines healthy so they can be well overall.
We utilize advanced state-of-the-art care and cutting-edge chiropractic therapies to help pinpoint the source of your condition, correct its cause, and teach you how to protect yourself from re-injury and to maintain a healthy life.
Veteran's Choice Program
For our Veterans – Advanced Care Chiropractic and Wellness Center is proud to accept The Veteran's Choice Program as a way to say thank you to our Vets. The work you do does not go unnoticed. We could not do what we do here without you!! Veterans Choice Program (VCP) provides primary care, inpatient and outpatient specialty care, and mental health care for eligible Veterans when the local U.S. Department of Veterans Affairs (VA) health care facility cannot provide the services.