About Advanced Care Chiropractic and Wellness Center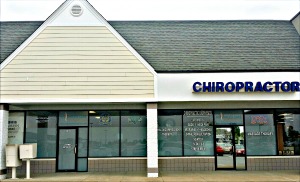 Health Isn't About How We Feel
Dr. Tyson began practicing in 2002 and tries to convey to patients that our spines are important, and that we can't simply assess our health based on how we feel that day.
"Taking care of your spine will help you have a healthier, more active life," explains Midlothian chiropractor, Dr. Tyson. "It will make you able to spend more time with your family and allow you to do the things you love to do."
How Are We Different?
Compared to other area chiropractors, we provide advanced care to our patients. We offer state-of-the-art rehabilitative care, which combines physical therapy and chiropractic care.  We are able to affect great changes in people's spinal health. Using  Chiropractic BioPhysics, our focus is on the true cause of your symptoms and pain. We have helped thousands of people just like you, eliminate their pain and regain their youth and vitality!
This is what draws patients to us from other chiropractors and keeps them coming back to maintain their health.
Conditions We Help and Why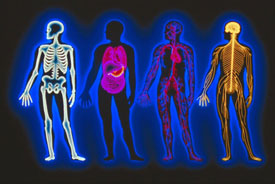 Because chiropractic care directly addresses spinal health and the health of your nervous system, many of your body's other systems are also affected, indirectly. Your central nervous system – your brain and spinal cord – is your body's master system. Every other organ, tissue, and cell receives instructions on when and how to do its job from the nervous system, via spinal nerves and smaller nerve branches.
Simply put, when your nervous system is not functioning properly your body as a whole will not function properly. You may have pain. You may have symptoms of specific diseases. It is important to address these symptoms and the possible causes, which lie within the nerve system.

The many conditions we routinely care for include:
Arm Pain
Arthritis
Auto-accident victims
Back pain
Carpal Tunnel
Cervical Disc Degeneration
Cervical Herniated Discs
Cervical Radiculopathy
Cervical Spondylitis
Cervical Spondylosis
Cervicogenic Headache
Chronic Pain & Chronic Pain Syndromes
Classic Migraines
Cluster Headaches
Complex Spine Problems
Complicated Migraine
Degenerative Disc Disease
Degenerative Spine Disease
Diffuse Idiopathic Skeletal Hyperostosis
Disc Disorders
Discogenic Pain
Elbow pain
Facet Joint Pain
Facet Syndrome
Fibromyalgia
Headaches
Herniated Disc
Infant Colic
Joint Pain
Joint Stiffness
Knee pain
Low Back Injuries
Lower Back Muscle Strain
Lumbago
Lumbar Disc Degeneration
Lumbar Herniated Discs
Lumbar Radiculopathy
Lumbar Spinal Stenosis
Migraines
Muscle aches and pains
Muscle Weakness
Musculoskeletal Chronic Fatigue Syndrome
Musculoskeletal Disorders
Musculoskeletal Pain
Myo Therapy
Myofascial Pain Syndromes
Neck pain
Nerve Pain
Neuralgia Pain
Neuritis
Neuromuscular Disease
Numbness and tingling
Osteoarthritis
Pain In Extremities
Pain Management
Poor Posture
Prolapsed Disc
Radiculitis
Radiculopathy
Relaxation Therapy
Sacroiliac Joint Pain
Sciatica
Scoliosis
Shoulder pain
Slipped Disc
Spinal Decompression
Spinal Instability
Spinal Muscular Atrophy
Spinal Pain and Rigidity
Spinal Stenosis
Spine (Back or Lumbar) Pain
Spine Injuries
Spine Osteoarthritis
Spine Rehabilitation
Spondolthesis
Spondylarthritis
Spondylolisthesis
Spondylosis
Sports Injuries
Sprains and Strains
Stenosis
Stiffness and loss of motion
Strains
Stress Management
Swayback
Thoracic Outlet Syndrome
Torticollis
Trigger Point Therapy
Weakness
Whiplash
Work related injuries
We help these conditions by restoring the spine back to where it should be. Creating spinal change actually addresses symptoms, but only because the change we make addresses the root cause.
We're able to see both subjective and objective changes – symptoms decrease and go away, but we also look for change in comparison of the initial and later X-rays. Patients love to see these before and after shots, and correlate their own reduction in symptoms.
Contact our Midlothian office today to learn more about how Advanced Care Chiropractic and Wellness Center and chiropractic can help.
---
About Advanced Care Chiropractic and Wellness Center | (804) 745-8745