Sciatic Nerve Pain Treatment in Midlothian
At Advanced Care Chiropractic and Wellness Center we have successfully treated thousands of patients who have suffered from Sciatica.  We have the most up-to-date techniques and therapies to identify and treat the cause of your Sciatica. 
Sciatica is a medical condition of when pain symptoms go down the leg from impaired nerves located in the lower back. This pain may go down the back, outside, or front of the leg. Pain can also affect the hips. Typically, symptoms are only on one side of the body. Certain causes, however, may result in pain on both sides. Lower back pain is sometimes but not always present. Weakness or numbness may occur in various parts of the leg and foot. 
It is important that you seek treatment from a qualified chiropractor before the symptoms become any more severe or even permanent.  We can help you.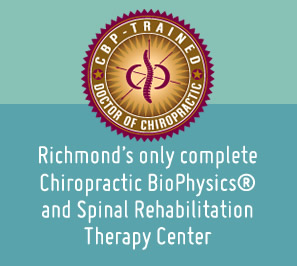 Your Sciatica Treatment Plan May Include:
Spinal Evaluation & On-site x-rays
Chiropractic BioPhysics: A highly advanced, scientific, and proven chiropractic technique which corrects and restores your spine back to alignment.
Spinal Rehabilitation: A combination of therapies to increase movement and relax tension in the spine while allowing corrections in alignment.
Spinal Decompression: A cost-effective, non-surgical and non-invasive treatment for back and neck pain.
Our range of therapies allow us to take your unique challenges and provide the optimal pain treatment solution.
We Accept Most Major Medical Insurance, Including:
No More Trips to the ER for Sciatica Pain!
Mary's Story
In February 2014, an internet search led me to my initial visit at Advanced Care Chiropractic and Wellness Center. I was fed up with frequent visits to the emergency room for sciatica pain. Dr. Tyson and Sue were unbelievable!
After evaluation, Dr. Tyson, conducted an informative session to ensure that I understood my condition and treatment options. The benefits of several options were explained.
Dr. Tyson prescribed inferential therapy, adjustments, and inter-segmental traction for me. After the first session, I noticed immediate relief from upper back, lower back, and sciatica. Since then, he has added exercises, massage therapy, and a heel lift that I now wear in shoe. With or without the heel lift, I am wearing shoes that I had put in the back of the closet because they caused back and hip pain. Even when I wear sandals (without the heel lift), I remain pain free. My overall quality of life is greatly improved!
They are genuinely concerned for patient wellness and the concern is demonstrated in everything from scheduling (not over-scheduling) appointments to the hands on care. Advanced Care Chiropractic and Wellness Center is one of the best health care decisions I have ever made!"

Midlothian Chiropractic Office Location
We're located on Hull Street Road, which intersects Genito Road, near the new Bojangles'.
Sciatica Pain Doctor Near Richmond
Proudly Serving the Midlothian and Richmond Communities.