Fast, Effective Back & Neck Pain Relief
Welcome to Advanced Care Chiropractic and Wellness Center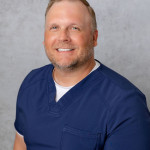 Dr. Shawn Tyson
Our experienced Midlothian chiropractor, Dr. Shawn Tyson, has helped thousands of people stop their back & neck pain and regain their health through chiropractic care, spinal decompression and physical therapy. He is passionate about bringing you effective back pain relief without drugs, injections or surgery.
Dr. Tyson's natural, drug-free approach to health care can help with many common conditions such as back pain, neck pain, headaches, sciatica, pinched nerve, TMJD, sports injuries, auto accident injuries & much more.
If you are experiencing back or neck pain, you have found help. Advanced Care Chiropractic and Wellness Center is the top chiropractor in the Richmond area for back pain.
We get results. Call (804) 745-8745 or book an appointment online now!
New Patients Enjoy A FREE 1/2 Hour Massage
For a limited time, book an appointment with Dr. Tyson and receive a complimentary 30 minute therapeutic massage with our Licensed Massage Therapist. You'll love the relief and relaxation the powerful combination of chiropractic and massage gives you.
Simply mention this offer when you call or book online!


We Accept Most Major Medical Insurance, Including:
Drug & Surgery Free Back & Neck Pain Relief in Midlothian
We're located on Hull Street Road, which intersects Genito Road, near the new Bojangles' and Gabe's Department store.
Top Richmond Chiropractor
Natural Pain Relief Solutions for the Midlothian and Richmond Communities